By
/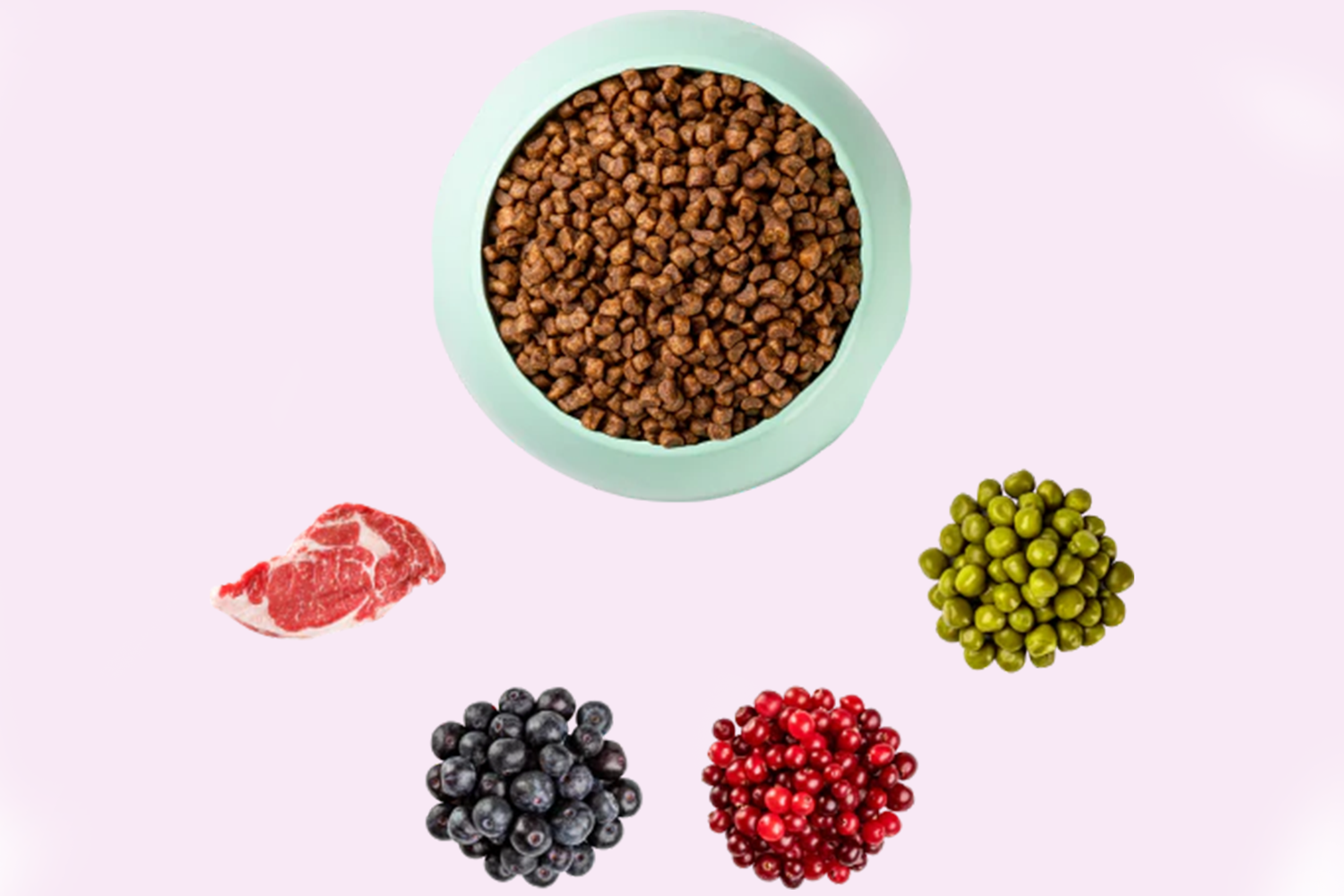 As a pet parent, you want what's best for your fur baby. You pay close attention to their behavior, make sure they get enough play and cognitive stimulation, and support their health through regular vet check ups.
Another responsibility you have is choosing the best food for them. Whether you're choosing dog food or cat food, your pet's food matters.
Pets are creative, curious, complex creatures that need food as their fuel. With the proper nutrients, vitamins, minerals, and proteins, your fur baby will thrive for many years to come.
How can you find the best pet food brand for your four legged companion? This guide breaks down what you should look for, a few red flags to avoid, and tips to make the process that much easier. Keep reading to learn more.
What To Look For in a Pet Food Brand
You want the healthiest food option for your dog or cat, but what does "healthy" pet food look like? Here's what you should look for in a pet food brand to determine whether or not it's up to the standard for your furry friend.
Real Meat as the First Ingredient
Whether you're shopping for a feline or canine companion, real meat should always be the first ingredient. Our pets need fruits, vegetables, and grains, too — however, real meat should always be the number one ingredient listed on the dog food label.
Real meats are rich in protein and omega-3 and omega-6 fatty acids that support your pup's and kitten's health and wellness. Meats like chicken, beef, turkey, pork, lamb, and fatty fish like salmon are also excellent sources of protein to look for on the dog food label — organ meats are also highly beneficial for puppies and adults alike of any breed size.
Avoid dog food labels with "meat by-product meals," especially poultry, as this often contains the leftover (but still considered edible as animal feed) parts of the meat like ground up bone, beaks, feathers, and more.
Whole Fruits & Veggies
Our feline and canine companions need a range of whole fruits and vegetables to provide them with crucial vitamins, minerals, antioxidants, dietary fibers, and more. While our pets are carnivores first, they still require a range of fruits and vegetables in their diet to get the balanced nutrition they need to thrive.
Look for dog food with antioxidant-rich berries like strawberries, cranberries, and blueberries, oranges, tomatoes, peas, and more. These are excellent sources of nutrients for your pet that they won't get from meat alone.
Whole Grains, Minus the Gluten
Many dog parents assume that all grains are bad for dogs, but this isn't the case. There are grains that are worth excluding from some pets' diets if they have an intolerance or a difficulty digesting them, but as long as your dog's digestion can handle it, whole grains are an excellent ingredient to look for, and grain-free diets simply aren't necessary for most dogs.
Look for whole grains that don't have gluten, as this can be tough for our pets to digest, even if they don't necessarily have allergies or intolerances to grain. For example, oats and rice are excellent grains that are free of gluten but still pack a powerful punch of fiber and nutrients.
Pet Food Brands Worth Considering
Let's take a closer look at a few of the most popular pet food companies to consider for your fur baby — almost all of these companies offer both wet food and dry food, with some also offering grain-free food lines.
We'll be talking about the brands in general so you can get an overview about what to expect. Let's dive in!
Purina Pet Food
Purina pet food is a popular food option for dogs, but is this dog food brand the best option for your furry friend?
There are a few pros and cons of this food option. Purina offers a wide variety of formulas and foods to choose from, such as limited ingredient and Purina Pro Plan (which they claim as their higher-quality formulas).
While versatile food options are a great way to help meet the nutritional needs of many dogs, Purina also comes with a few disadvantages. Primarily, their formulas are filled heavily with corn, which has little to no nutritional value and is often used as a filler ingredient. Purina is also extruded using heat and intense pressure that can devoid ingredients of their nutrient value. Many of Purina's formulas also include synthetic ingredients, especially when it comes to adding artificial flavors or lab-made vitamins.
Blue Buffalo Pet Food
Another popular pet food brand is Blue Buffalo, but there are a few things to consider before investing in this dog food. Blue Buffalo contains anti-nutrients and synthetic ingredients, which can interfere with the absorption of nutrients. While there are benefits to purchasing Blue Buffalo, especially if you're fresh out of food and the big-box store is your only option to get food now, Blue Buffalo isn't a first option for many.
Hills Pet Nutrition Pet Food
Hills Pet Nutrition is a popular dog food option for dogs with sensitive stomachs — their "prescription diet" line is used by many pups who need limited ingredient diets. If your pup has difficulty digesting food properly, you may want to consider this option.
It's important to note that Hill's Science Diet formulas still contain feed grade ingredients, anti-nutrients, and synthetic additives.
Fromm Pet Food
Fromm is another popular pet food brand to consider when finding food made with high-quality ingredients. Fromm is a family-owned company, which is always an excellent quality to look for. However, they do use over 30 different preservatives and synthetics in their food to help it last longer on the shelf. Even though they use human-grade ingredients in some formulations, some folks would prefer not to overlook the presence of artificial ingredients that tag along, too.
Optimeal®: What Sets Us Apart
When you get your first pet, you enter into a beautiful relationship with your furry best friend. Naturally, you want to treat them just as well as you treat other members of the family. As humans, we are typically at our best both physically and mentally when we're eating proper nutrition. The same goes for our dogs and cats.
This is why it's critical to find the best dog food for your fur baby.
Optimeal® is a super-premium, European brand of pet food produced by the family-owned company Kormotech, which is proudly based in Ukraine.
Here at Optimeal®, our experts help you make the best dietary decisions for your fur baby by formulating all-natural, nutrient-rich recipes that are specific to your animal's breed size and age.
Each dog and cat food recipe is formulated by scientists and approved by veterinary professionals so your pet can get the best nutrition for their health needs.
What sets Optimeal® apart from the other brands? Let's break it down below.
All-Natural Ingredients
Optimeal® uses all-natural ingredients — low quality foods don't go anywhere near our formulas. Your animal deserves the best, so why not feed them the best ingredients? All-natural ingredients are a great way to get the absorbable, raw value of the vitamins, minerals, and fiber your pet needs to maintain healthy gut bacteria and immune system support.
Food With a Purpose
In addition to all-natural, high quality ingredients, our food is designed for a purpose. Packed with prebiotics, healthy fats, natural antioxidants, vitamins, and minerals, herbs and berries our food is specifically formulated to support your pet's immune health for many years to come.
Your pet's food matters. That's why we make nutrition with a purpose so that every bite counts. With valuable nutrients packed into every bite, you can give your fur baby the fuel they need to thrive for many years to come.
Versatile Food Options for Every Type of Pet
There's no one-size-fits-all when it comes to pet food. Your pup and your cat won't always have the same nutritional needs. For this reason, it's important to find a dog food that your fur baby will love, even when their needs change.
Look for food with versatile food options that fit a range of needs and dietary restrictions — food that caters to small breeds, large breeds, young pups, old cats, and everything in between!
When a company caters to more than one type of pet, you can rest assured that they'll have an option for your fur baby.
Tips For Choosing the Best Food For Your Fur Baby
There are many tips to consider when choosing the best food for your fur baby. From understanding the ingredients to knowing which brands to give a try, navigating the ins and outs of your dog's diet is a great way to learn how to support your pet's wellness.
Learn more here about how our food helps support health and wellness for years to come.
Sources:
7 Vitamins Your Dog Needs for a Healthy Life | American Kennel Club
Fish Oil for Dogs | American Kennel Club
How Pet Food Is Made | PEt Food Institute
0 THOUGHTS ON "Pet Food Brands Your Fur Baby Will Appreciate" :